Building the Global
IoT Wireless Network
Get a Free CoolSpot™ | Power your City | Earn $$
EMRIT is the home of the world's first #HardwareDrop
Sending you FREE tools to start earning today.

Get your free CoolSpot™ delivered straight to your doorstep. No shipping costs, no hidden fees. We are the home of the world's first #HardwareDrop
Plug in your CoolSpot™ to a power source and an existing Wifi or ethernet and earn $$ in a digital wallet. This is our way of thanking you for building #ThePeople'sNetwork.
Our CoolSpots™ take about the same energy as a single 5W LED light bulb, while allowing billions of smart devices all over the world to get connected. Join our global movement, and change the world today!
Total value earned by our hosts for providing network coverage
Countries with active Emrit CoolSpots
Total gateways online in Helium Network
Current value of Helium Network Token (HNT) as of April 2021
Start working with Emrit, and become a part of 'The Network Built By You'.
When you become a CoolSpot™ host, you're contributing to building the global IoT network of the future and helping connect everyTHING to everyone. Once you get your CoolSpot™ set up and mining, you can also share the invite link and have people join your network — all for FREE. Help us build #ThePeople'sNetwork, one CoolSpot™ at a time.
Using Helium blockchain and Emrit's technology layer , IoT device manufacturers or IoT solution providers can manage multiple devices on the same Global IoT wireless network it's a cost-effective IoT wireless option for any business. Emrit not only makes the entire network deployment free, but it also enables the IoT businesses to accelerate their device deployment by sharing HNT or subsidizing the IoT devices.
We partner with RDPs to provide 100% network coverage across the entire region – city, state, or even a small country. RDPs will be able to manage and track all their CoolSpot™ hosts and earnings, and grow their footprint via a personalized RDP dashboard. RDPs will have access to specialized Business Intelligence tools from our R&D department that will optimize and highlight highest earnings.
"We want to build a massive global IoT infrastructure. We want to provide a system where everyone has access to an Emrit CoolSpot™."
Peter Saddington, Emrit Co-Founder, discusses exciting new developments on day four of the #TeamEmrit Global Summit.
See more videos
"I just want to thank everyone for helping us reach our goal of becoming the world's largest IoT company."
Adi Arul, Founder of Emrit, on his story, the genesis of Emrit, and the company's next steps.
See more videos
"We've never seen anyone give out hardware for free, and we think we are going to change the world by doing that."
Peter Saddington, Co-Founder of Emrit, details how Emrit will introduce the world to cryptocurrency.
See more videos
7 hours ago
#TeamEmrit is LIVE! Starting with some challenging questions 💪! Join the conversation: https://t.co/pmL8MquAOi https://t.co/8u8pKuqJMg
1 day ago
Good morning, afternoon, evening #Emritans! Friendly reminder about #TeamEmrit's #AMA tomorrow @ 10am EST! Join https://t.co/pmL8MqMccS and ask away! https://t.co/UOnJZnv5oj
5 days ago
Crushing it 💪 & testing like crazy! Let's go 🌎!! #TeamEmrit https://t.co/jWrlRXYRiB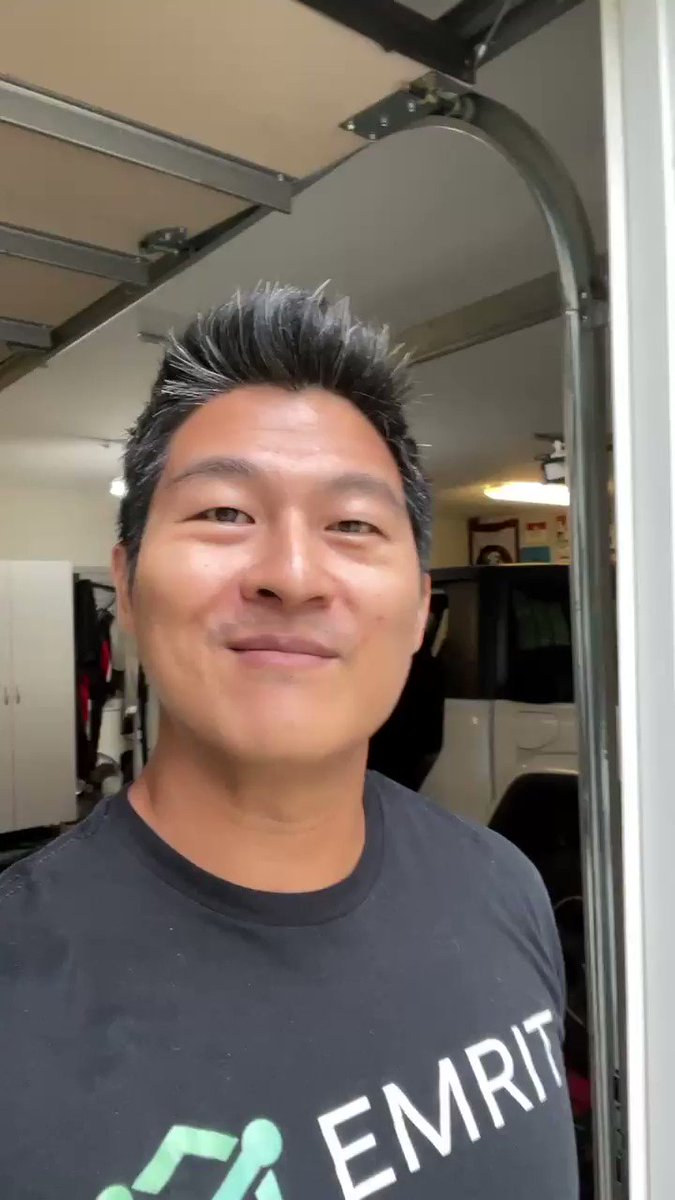 Talk to an Emrit representative today.
Our CoolSpot™ global network safely connects you to the world. It's the network for everyone, everywhere. Join us today!