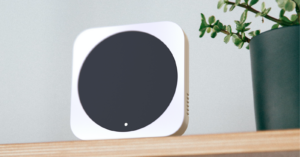 Choosing the best Helium miner depends on your personal needs and preferences. These devices range in price and functionality – some are already pre-equipped to handle Helium's upcoming expansion to a 5G network. Regardless of which you choose, however, a miner is a smart long-term investment in the future of the internet.
In today's blog we will:
Recap Basics About Helium Mining
Explain why it's smart to start mining now
Introduce you to the variety of products available
Introduce the Emrit Profit-sharing model as an advantageous deal for everyone
Helium Mining: The Basics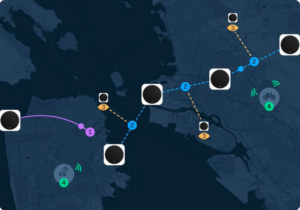 The Helium network is a people-driven, low-cost, low-energy wireless network for IoT devices. Dubbed "The People's Network," it is secured by the Helium blockchain and relies on individuals around the world to operate and own Helium hotspot miner/s.
The advantages of using the Helium network as a company are manifold. Governed by an open-alliance and based on a distribution of existing open-source technology, Helium provides energy-efficient and unprecedentedly secure wireless coverage to air quality control systems, home security networks, and much, much more.
Helium hotspots provide a radio-powered LongFi signal that is more energy-efficient than GPU-powered signals from traditional centralized carriers. By distributing hotspots around the world, Helium is building a globe-spanning network designed with shared profit in mind.
In return for operating a hotspot, individuals automatically begin mining helium (HNT). HNT is earned by providing coverage, securely transmitting device data for clients on the Helium network and completing random proof-of-coverage challenges.
Clients who use the Helium network pay for use in data credits which are valued in HNT, creating a self-sustaining financial ecosystem for the Helium currency. HNT is at the core of what makes an investment in Helium worthwhile for individuals like yourself.
The Promise of Profit: The Helium Advantage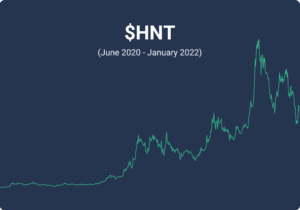 Since the beginning of 2021, HNT has already gained around 4000% in value on exchange networks. At the beginning of the year, one HNT was valued at around $1.30. Now, in February, its value has reached around $30. The market cap of Helium has expanded to over $3 billion dollars.
That's the kind of indicator that gets investors interested. What can we infer from past performance? Has there been growth, and is the potential of growth high? What kind of financial promise does a network yield at all? And how do we know that Helium will continue increasing in value?
Take a cell carrier like Verizon. Verizon has a market cap of over $220 billion. Of course, Verizon is a household name in the US, with significant cell infrastructure in every state. But even a regional carrier like Spectrum has a market cap of $115 billion.
Unlike both Spectrum and Verizon, Helium is a global network. Its growth potential is incredibly high; if it's already got a market cap of $4 billion now, in the early stages of its infrastructure rollout, just wait until Helium continues expanding. In fact, Helium is already preparing to build on its IoT coverage and launch an additional decentralized 5G network in the near future.
That means global, decentralized cell coverage for human users. Sounds promising? It does to us, too.
The Range of Helium Miners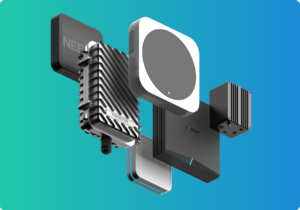 Since Helium launched, twenty third-party hardware providers have designed hotspots approved for use by the Helium community. The actual hardware varies in make and build, but all of the approved hotspot models listed on the Helium website can connect to Helium and start earning you HNT.
It\'s possible to own multiple Helium hotspot miners – but if you place them too close to each other, they will mutually interfere with the efficiency of the other. Placing one at your office and one at home is very much an option, however.
Bobcat, RAK wireless, and Nebra Helium Hotspot miners are all popular options. They all look different, are differently sized, and offer slightly different functionality. Be sure to check the device measurements before ordering them for the perfect spot in your home.
But what makes the best helium hotspot miner? The answer lies in the cost.
Helium miner cost varies depending on make, region, and provider. But the price point of most hotspots rest in the multiple-hundred-dollars range. In other words, it can be a major investment for an individual consumer. And while you will accumulate HNT over time, Helium mining really only becomes profitable in the long term.
At Emrit, we see that financial barrier of entry as a hindrance to growth – and as an opportunity. We think the very best helium hotspot miner is one you can pay less for.
The Emrit Model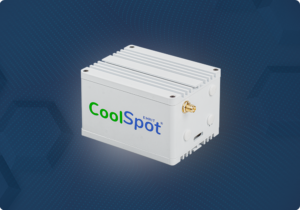 Emrit is a distributed blockchain infrastructure company, dedicated to deploying the physical infrastructure needed to expand a blockchain network at the edge of the network. We employ a profit-sharing model. We subsidize over half the cost of a miner and send it to you. In return for hosting it, we split the earnings of your miner 50/50.
We\'re working with RAK wireless, Sensecap, Finestra, Browan Merryiot, and others to deliver the CoolSpot, a device rigged to share profits automatically. You can bring one into your home for half the cost of a hotspot.
The expansion of the Helium network is our first major project – Emrit has already become a leading Helium miner in the world, significantly supporting the expansion of the network this past year. But it\'s only the beginning.
By joining Emrit, you'll also be joining a worldwide community of dedicated Emritans. We're here to help each other make smart investments, maximize our mutual profits, and build the next generation of digital infrastructure.
Sounds like a smart investment? It is. As a member of the Emrit community, you'll be first in line for future partially-subsidized miners on other networks. Helium is the future – and it's only the beginning.
Summary: The Best Helium Miner Is One That Doesn\'t Break the Bank
The best Helium miners can be hard to pinpoint. There is frequently a negligible performance difference between various manufacturers – the real factors impacting the success of your helium mining operation is your physical location and its proximity to other miners.
Those devices are expensive – and Emrit wants to share the burden of cost with you. Start earning 50% of your units crypto with less than half the financial investment.
In today's blog, we:
Covered Basics about Helium Mining
Explained the growth potential of Helium
Introduced you to the range of Helium miners available
Introduced the Emrit Profit-Sharing Model as the best way to get into Helium mining
Whether or not you're already an expert miner, there are significant advantages to joining Emrit – you'll be the first on the list for future profit-sharing blockchain enterprises, some of which we are already starting to roll out (i.e. PlanetWatch). Follow our blog, Discord, and social media accounts to stay up to date with everything Emrit. The future of the internet starts right here.