Sharing the wealth across streets, borders, and the world.
We're here to help everyone generate passive income through decentralized finance, accessible technology, and ongoing financial resources and mentorship.
START EARNING FOR YOURSELF START EARNING FOR YOUR BUSINESS
Join the conversation.
We're a community-first company, and we are committed to making the world a better, fairer place-one member at a time. Join us to connect everyone with risk-free passive income generation and IoT wireless internet, and get expert guidance and mentorship along the way. Ready to get started?
See the latest.
WATCH ON YOUTUBE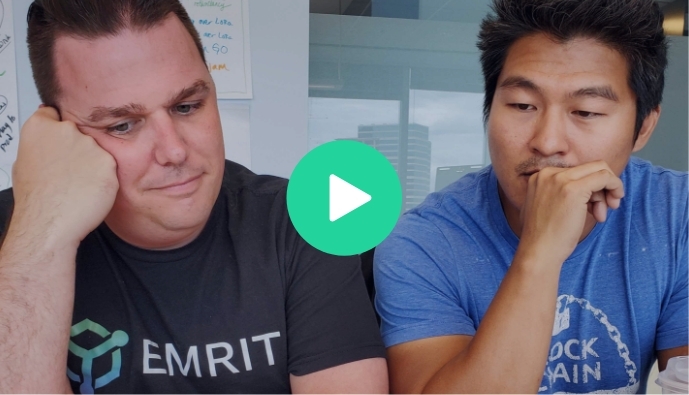 Sharing the wealth means giving back.
What makes us different? It's all in our business model. By bridging the gap between the internet of tomorrow and a consumer-focused, crowd-sourced deployment model, we put more income into the hands of people all over the world.
Internet of Things
Emrit CoolSpots earn HNT cryptocurrency by deploying an internet signal (LoRa) that powers the Helium Network, the world's first decentralized IoT network that is enabling smart devices, homes, businesses and cities. – #ThePeoplesNetwork
Environmental Monitoring
Emrit has partnered with PlanetWatch who's protecting the environment with a blockchain that stores air quality data from around the world. Soon you'll be able to earn Planet Tokens when sensors transmit valid air quality data.
5G Wireless Network
In 2022, Emrit CoolSpots will be available that can earn additional HNT cryptocurrency by deploying Helium's 5G wireless signal, powering the world's first, decentralized cellular network
We're building the wealth of the future.

Contribute to real communities.
We put more money and opportunity into the hands of people, period. On top of that, we're building a decentralized web from the ground up starting with the world's first decentralized cellular network, #ThePeoplesNetwork.

Create a sustainable operating foundation.
By helping deploy the infrastructure that powers the world's first decentralized IoT network, Emrit is enabling smart homes, smart businesses, and smart cities that improve our environment and lives. 

Provide more opportunities for businesses of all sizes.
By removing the barriers to passive income generation, we can support thousands of businesses by de-risking their business opportunities, giving them more capital to experiment and innovate, and ultimately contribute to the global economy from the inside out.
See what our community is saying.
"I partnered with Emrit in 2020 and helped launch the Helium network in Europe. I have deployed a fleet of CoolSpots and turned something that was part time into a full time business with great passive income earnings."
Calvin D. Emrit Market Deployment Partner
"To you and the rest of the Emrit team I thank you guys for all the behind the scenes hard work. Honestly, as a member of the community I really appreciate it!"
hey.its.Josh Emrit Community Member
"I almost hit $20k in HNT today. NOT. WITHOUT. EMRIT! You guys are the best!"
ed-charlietango Emrit Community Member
"Working together with the Emrit team transformed our business without risking our own capital. We are happy we could be a part of making the world smarter using blockchain technology."
Elly C. Emrit Market Deployment Partner
Need support? We've got you. Reach out on our Support App.
Start earning passive income with cryptocurrency today.