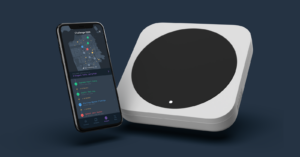 * This blog is educational and not should not be considered financial advice. All investment opportunities carry the risk of losing your principal investment. Past performance is not a guide to future performance.
It's a great time to get into Helium crypto – early in the game. The promise of growth in the Helium network implies there could be a significant increase in value in the coming years as network usage grows. But if you're going to invest in Helium, why not start mining yourself?
In today's blog we'll:
    Explore why HNT is a great investment to make now
    Introduce the Advantages of Helium mining
    Explain how joining Emrit can lower your investment risk while still setting you up for success
Recap: The Helium Network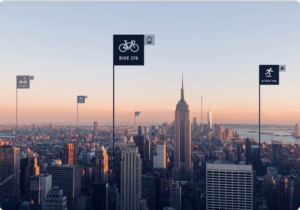 Let's recap the basics about the Helium Network.
Also known as "The People's Network," Helium is a decentralized blockchain-powered network. It provides energy-efficient "LongFi" network coverage to IoT systems and devices that don't want to rely on traditional cell carriers for reasons of security or cost.
Devices on the Helium network, secured by blockchain, transfer device data immutably and anonymously. It's a modern solution to age-old internet problems. To learn more about the specifics of blockchain technology, read up on our blog.
That makes Helium not just an alternative to centralized cell companies but a game-changing challenge to centralized coverage – and a remarkable investment opportunity.
Powered by blockchain and Web3 applications, it's a sensible investment for anyone with long-term ambitions. That's because we all stand to gain from data connectivity that is immutably secure and functions on a decentralized, wealth-sharing platform.
HNT (Helium's Native Token) is mined by hosting a Helium hotspot that provides "proof-of-coverage," a kind of consensus mechanism, and transmits data. In essence, hosting a mini-cell tower taps you into the earnings of the network.
Investing in Helium Crypto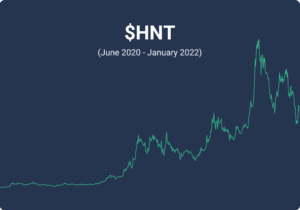 Since the beginning of 2021, HNT has already gained around 4000% in value on exchange networks. At the beginning of the year, one HNT was valued at around $1.30. Now, in December, its value has reached around $40. And while the Helium price will always fluctuate around growth, just look at the capitalization: the market cap of Helium has expanded to over $4 billion dollars.
That's the kind of indicator that gets investors interested. What can we infer from past performance? Has there been growth, and is the potential of growth high? What kind of financial promise does a network yield at all? And how do we know that Helium will continue increasing in value?
Take a cell carrier like Verizon. Verizon has a market cap of over $220 billion. Of course, Verizon is a household name in the US, with significant cell infrastructure in every state. But even a regional carrier like Spectrum has a market cap of $115 billion.
Unlike both Spectrum and Verizon, Helium is a global network. Its growth potential is incredibly high; if it's already got a market cap of $4 billion now, in the early stages of its infrastructure rollout, just wait until Helium continues expanding. In fact, Helium is already preparing to build on its IoT coverage and launch an additional decentralized 5G network in the near future.
That means global, decentralized cell coverage for human users. Sounds promising? It does to us, too. And while our endorsement may not constitute investment advice, let the numbers speak for themselves.
The Advantages of Helium Mining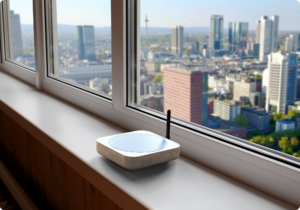 There are a couple of reasons why getting into helium mining has advantages over simply buying currency. While a direct financial investment is subject to the volatility of an emerging market, helium mining involves a one-time financial investment for limitless mining.
You could buy one HNT for around $40 dollars today and bet that that investment will increase to an amount a hundred or a thousand-fold that amount in a few years.
Alternatively, you could invest $500-$900 dollars in low-powered wireless devices that will slowly but surely mine HNT every hour of every day, in perpetuity. Not only will your amount accumulate far beyond one HNT in the future, but it will also continue to grow.
And while that's far from a get-rich-overnight scheme, there are serious advantages to getting a Helium hotspot. As your wallet grows, and HNT gains value, your earnings will begin multiplying exponentially. Think of the potential growth over the next decade given the numbers above!
But there are disadvantages, too, namely that one Helium miner costs a significant amount of money. A $600 dollar investment is a lot bigger than a $40 dollar investment. And while the difference will almost certainly make sense in the financial long term, it can seriously impact your finances in the present. That's where Emrit comes in.
The Wealth-Sharing Solution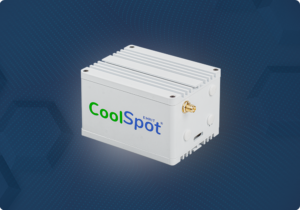 Emrit is a distributed blockchain infrastructure company, dedicated to deploying the physical infrastructure needed to power Web3 applications like Helium. We employ a profit-sharing model. We subsidize the cost of a blockchain mining device and send it to you. In return for hosting it, we split the earnings.
Our first major project is the expansion of Helium – Emrit has already become a leading Helium miner in the world, significantly supporting the expansion of the network this past year. Our Emrit CoolSpot mines Helium's native token on our profit-sharing model. It's the easiest, most cost-effective way to get involved in Helium.
By joining Emrit, you'll also be joining a worldwide community of dedicated Emritans. We're here to help each other make smart investments, maximize our mutual profits, and build the next generation of digital infrastructure. Indeed, building wireless infrastructure is the only surefire way to ensure our mutual investments pay off.
Sounds like a smart investment? It is. As a member of the Emrit community, you'll be first in line for future partially-subsidized miners on other networks. Helium is the future – and it's only the beginning.
Summary: Buy Helium Crypto – Or Play the Long Game 
Buying Helium Crypto is a great way to make a financial investment in a promising industry. Investing in a Helium miner is a fantastic way to set yourself up for slower, but ultimately more rewarding financial rewards. By joining Emrit, you can reduce the financial risk to yourself, and still earn Helium consistently, in perpetuity.
We wouldn't have built our first phase of growth around Helium if we didn't believe in it. And you really only need to take a look at the potential market capitalization to understand why we're certain that investing in Helium is a smart long-term play.
In this blog we:
    Reviewed Helium basics
    Analyzed the Growth Potential of HNT
    Outlined the Promise of HNT mining
    Introduced Emrit's Profit-Sharing Model
Not convinced yet? Head to our homepage and learn more about the promise of our model. Or join our Discord community and hear from Emritans themselves. Come be a part of Web3 – and earn big time in the long run.